WELCOME TO KISS N' MAKEUP
Nestled in the flourishing area of Rosedale, just south of 45th Street, our quaint cottage is comfortable yet elegant and provides the perfect backdrop for your visit. Here, simplicity reigns, individuality is appreciated and you're encouraged to explore techniques and products that enhance your natural beauty.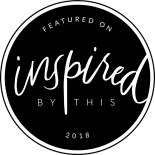 Subscribe For Updates From Us!