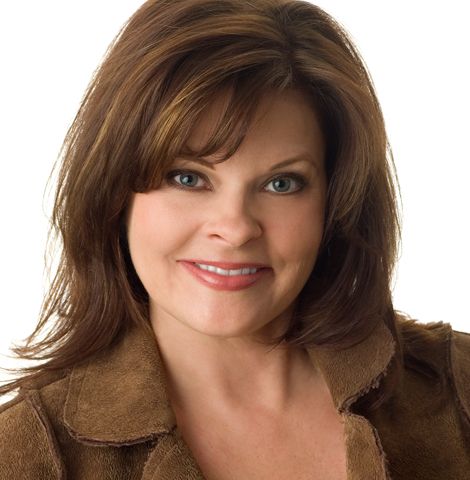 KAREN HELTON POWANDA
Karen Helton Powanda, an Austin native, began her career in Southern California and expanded abroad. Always passionate about the beauty industry, she went on to become a licensed esthetician (in Texas and California), and studied under two world renowned celebrity makeup artists. Karen continues to travel to Los Angeles and New York City to bring cutting edge beauty industry trends and techniques home to her Austin clientele.
Karen gathered her artist's tools and opened Kiss N' Makeup, LLC sixteen years ago. Kiss N' Makeup is the only beauty studio/salon in Austin that focuses solely on makeup artistry and natural brow shaping. Karen has chosen to keep the integrity and purity of her craft by concentrating on what she does best, which makes her a prominent figure in the beauty industry in Austin and the greater Austin area. Her clients continue to come from Dallas, Houston, San Antonio, Los Angeles and New York, as well as overseas, for Kiss N' Makeup services.
Karen's unique training and technique establishes her as the original "hand tweezing" brow shaping artist in Austin. Statewide and locally, Karen has trained makeup artists in her specific technique of brow shaping and makeup artistry. She has been a guest speaker at various cosmetology schools in the Austin area and enjoys teaching and sharing her experience and knowledge with others. She makes guest appearances at salons and boutiques in the Austin and Dallas area/metroplex for special occasions. Karen is very "hands on" and involved with the artists that work at Kiss N' Makeup. She collaborates daily with the artists to ensure quality and consistency of Kiss N' Makeup's unique services.
Karen's work has been seen in Austin Woman Magazine and Tribeza magazine, just to name a few. She works extensively with KXAN's anchors and reporters, providing them with the latest techniques in HD TV makeup. Karen has been featured on Studio 512 (KXAN), KXAN, KEYE and FOX News as well.
Karen's goal is to provide a friendly, inviting atmosphere where clients receive exceptional customer service. Her desire is to share her gifts of sculpting, knowledge of color and light, and experience in the beauty industry to bring out the best in her clients. She is available for on location weddings, photo shoots, special occasions, film/HD TV productions or educational training.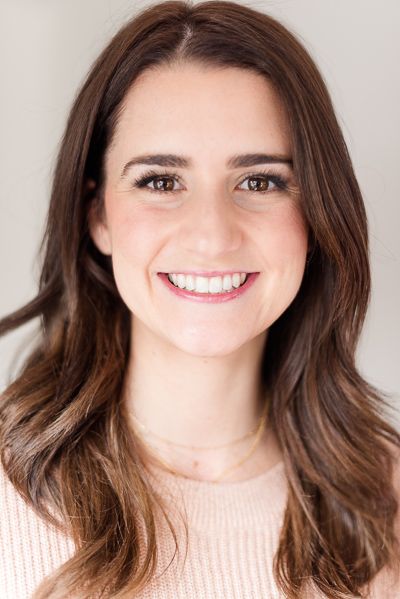 AMANDA GLICK
Amanda Glick is a licensed Esthetician in both Texas and Georgia. She is an Austin native who studied Human Development at the University of Texas before realizing her love for the beauty industry. She went on to get her esthetics license while training under Karen Helton in both makeup artistry and brow shaping. Karen has said Amanda is one of the best artists she has trained and has a natural eye for brow shaping. Amanda is a perfectionist and lives true to the studio saying "one hair, we care"; meaning she is detail oriented down to every last brow hair.
Amanda has worked for Karen for 10 years now in different capacities. She loves observing the human development side of the beauty industry while personally getting to know each and every client. She has a passion for making everyone feel like the best possible version of themselves and helping them realize the depth that's involved in the beauty industry. Amanda has a magnetic personality that is easy going and connects well with the people around her.
ADELA TOUVELL
Kiss N' Makeup is excited to welcome Adela Touvell to our team as our newest licensed esthetician. She is a native Texan that grew up nearby in Pflugerville. Adela developed an interest in brows and makeup early on which encouraged her to begin her career in the beauty industry. She graduated from Avenue Five Beauty Institute in Austin in 2015 and has specialized in lashes, brows, and facials since. She loves to be a part of the transformation process that makeup can provide for a client, with anything from a natural to a dramatic look! She is constantly seeking to grow and develop her skills by researching and testing out new beauty trends whenever she's not in the studio as she lives by the motto: "The day you stop learning is the day you stop growing!"
In her spare time, Adela is an avid tv and film junkie who enjoys trying new foods and catching standup comedy shows around town.
We are confident that you'll feel relaxed and love how you look when you leave Adela's station!