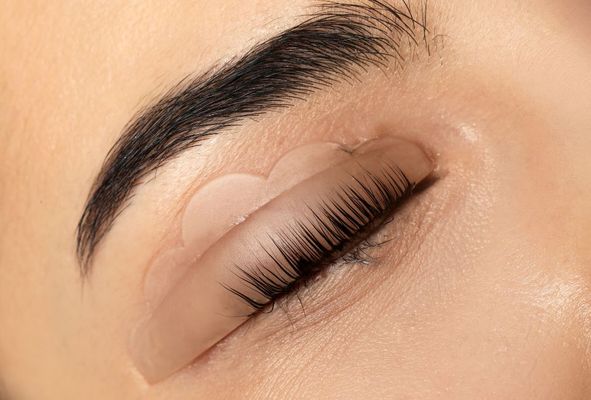 Lash Lifts
This is a technique designed to enhance and lift the natural eyelash. Results last anywhere from 6-8 weeks depending on your personal lash growth. Lifting your lashes creates a beautiful open eye look without having to curl them every morning. You can also add a tinting to create a darker and thicker look to the lashes!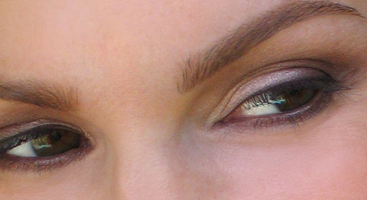 Eye Brow Shaping
With each session, you will receive instructions on how to maintain your brows and enhance your features day to day. Scheduling appointments on a regular basis is important to maintaining the shape of your brows. It's that simple. Hand-tweezing allows for a precise shape customized to enhance each client's facial structure. Allow approximately 30 minutes for this service.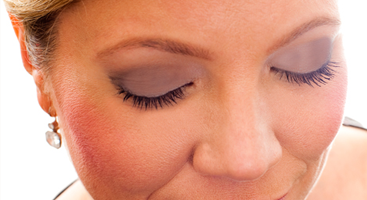 Private
Want a unique Girls Night Out? We can help. Whether celebrating a 40th birthday, getting the bridal party together months in advance or you simply want to get the girls together for the evening, our staff will provide a time that your friends will remember fondly. We will customize a makeup application event that explores different looks for everyone.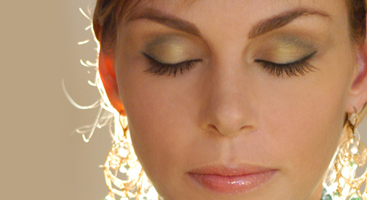 Makeup
We are trained artisans. Unlike many sales associates at cosmetic counters, we are licensed estheticians.
We are painters, sculptors and drawers. And, we have an extensive knowledge of color theory.

Wedding
Your special day is irreplaceable. Make sure everything goes off without a hitch with our coordinated bridal makeup services. The Bridal Run-Through is a time to nail down exactly what will happen on your big day and discuss the details of your wedding. Determine how color interacts with your skin and your coloring and find the perfect look. Together, we can ensure that you're picture perfect and ready to make memories.

Men's Grooming
Men need to take a look at their eyebrows. Today, brow grooming has become a standard for many professional men around the country. And, as we get older, eyebrows tend to need a little more attention. Our grooming treatments don't involve sculpting the brow.
We simply trim the brow and tweeze where necessary. Chances are, one of our sessions will leave you looking a few years younger.
MAKEUP APPLICATION SERVICES
Makeup Application:
This service is 1 hour long and provides you with a look for your special occasion. . . any occasion you feel a need to look extra special (galas, anniversaries, birthdays, etc.) This is not a tutorial. We simply prepare you for your event by giving our full attention and expertise.
Mini-Makeup Application:
This service is no more than 30 minutes in length. It is "down and dirty." It's a quick application that hits the highlights of a makeup application, no tutorial is involved.
Makeup Lesson:
This is an intensive session for the client. It is 1 1/2 hour long. What sets Kiss 'N Makeup apart from other makeup artists? We ask clients to bring their current makeup and we go through it together. Deciding what works and what needs to go away, and why. We discuss your lifestyle and how much time you actually have to apply makeup. We teach you how to emphasize the good and diminish the not so good. We utilize an artist sheet and draw out and describe "step by step" instructions of how-to's. This lesson belongs to you, the client. If you wish to participate by trying the steps we are teaching, you can!
Mini Makeup Lesson:
This service is no more than 30 minutes. It allows us to focus on one or two features. We focus on teaching you the basics about a couple of features in a brief period of time. No artist sheet comes with this service.
Bridal Application:
This service is geared to the bride and her special day. It is broken down into two parts:
The Bridal Run-Through
This is the time to nail down exactly what will happen on your big day and go through the details of your wedding. Our makeup artists will be in touch with you the next day to discuss what you loved and didn't love, as well as any changes you would like to make to the application. It is also a time for our makeup artists to analyze your makeup requests. Do you fade? Do certain colors turn on you? Most brides time the run-through with their bridal portraits or another important events. In a perfect world, the run-through should be scheduled 2-3 months before the big day.
Wedding Day Session
Today's the day! This is when our makeup artists combine all of the learned intricacies from the Bridal Run-Through so as to ensure a uniquely flawless look that perfectly matches you and your wedding. No headaches. No worries.
EACH BRIDE IS UNIQUE IN THE INTRICACIES OF HER WEDDING. PLEASE CONTACT US TO DISCUSS THE SPECIFICS OF YOUR SPECIAL DAY.
Lash Tabbing:
This service is for those wanting false lashes. This service includes the lashes themselves, the glue, and the actual application. Single and strip lashes are available upon request.