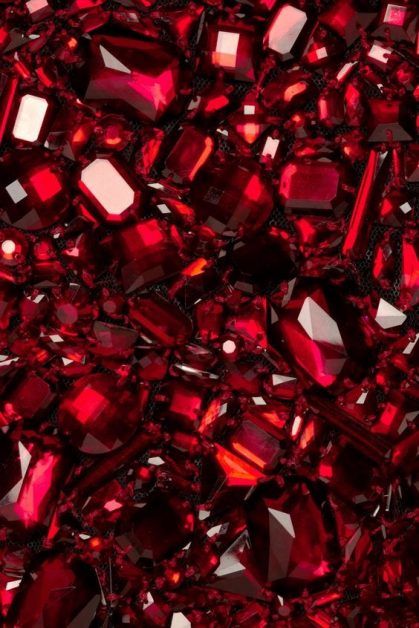 COLOR CRUSH: RUBY RED
Kiss N' Makeup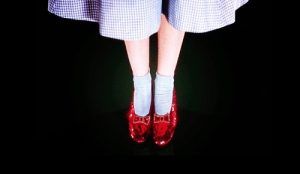 Fall brings to mind an array of colors, but there's one in particular that we've been obsessing over since we caught that replay of "The Wizard of Oz" and that is: ruby red. We can't get over using this beautiful shade to add a pop to your old routine, and with the leaves changing it will be right in keeping with the autumn colors.
This gorgeous color can be used a variety of ways, and we love seeing how people have gotten creative with it. However, we want to make sure it doesn't overwhelm your look, so only use it on one aspect of your face (unless you're doing matching nails!). But don't worry, one touch of ruby red will be plenty!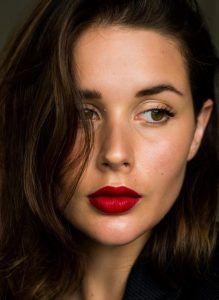 Lips
Of course, a luscious red lip is always the first thing that comes to mind when you think ruby red. We can all say a collective thank your to T-Swift for that one. However this particular color is one of the harder ones to work with, so your first step is always going to be creating an outline of your lips to follow. Once you've picked out your perfect ruby shade of lip liner (we love NARS Velvet Matte Lip Liner in Russian Red) very carefully outline your cupid bow going just slightly over the natural line to give yourself a bigger canvas and create a fuller look. Go slowly; this color is very hard to clean up! Once you have the outline, use the pencil to fill in the rest of the lip inside the lines. This is an important step to fill in lines and make the color last longer. It creates a secure base for the lipstick to adhere to, so it sticks longer and doesn't rub off as easily. If you're not a lipstick person, you can just apply a clear balm over the lip liner and hit the road! If you're down for the next step, apply your chosen shade of lipstick over the liner. Both mattes and shiny lipsticks work for this look, depending on your personal preference. Mac's lipstick in Ruby Woo is one of our favorites for it's rich color and longevity and velvet finish.
If you want to go for the full gloss look, add a layer of clear gloss on top Glossier's Lip Gloss works great, and it's full of Vitamin E for some extra hydration.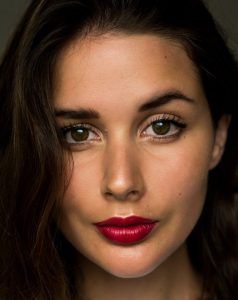 Eyeliner
Get ready to bring out your inner seductress and have fun with this unique touch! We know it may seem intimidating to rock such an eye catching shade, but don't be scared! These delicate little red wings are flattering on everyone and are meant to be a statement piece. Finding a brilliant scarlet shade of eyeliner might be a chore, but we found NYX Vivid Brights liner in Fire to do the trick just fine. Because red liner can blur into the pink of your natural waterline (the inner part of your eyelids) you want to make sure you line your eyes with black first. Line your upper and lower waterline with black pencil, then carefully apply the red liner in a greater-than sign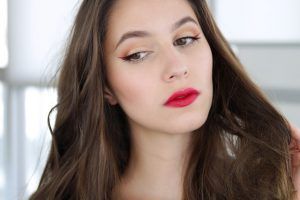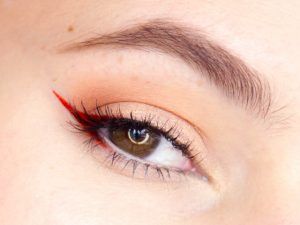 We're loving this color as a transition from summer to fall makeup, especially with ACL and other festivals on the radar. Ruby red is stealing our hearts for one simple reason: it looks good on absolutely everyone. There's no risk of clashing tones; it's a universally flattering shade. If you're feeling a bit bored with your normal routine or just want to catch some eyes for a special occasion, Ruby Red is calling your name. Answer her call!
From everyone at Kiss N Makeup, have a fun and fearless October!